Landmarks Lounge Fox Theatre
We were asked to fabricate and install custom plaster moldings and other elements for the Landmarks Lounge. We also executed all of the decorative painting for this space. The room was created to serve as a waiting area for VIPs attending events at the Fox Theatre in Atlanta, Georgia. A partition wall was removed between two rooms to create a larger space. The ceiling was also removed and framing installed to support the curved ceiling and our 19" wide custom plaster cove molding. To see how the hoods over the tile panels were made click here.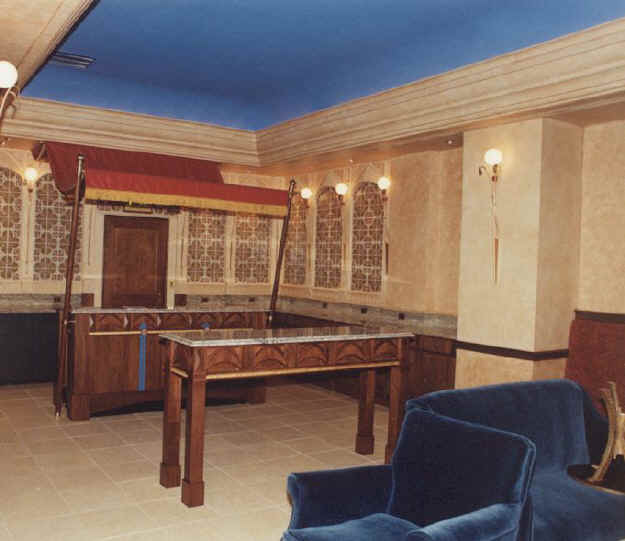 Click on thumbnails to view larger mages.